Muchos conductores no hacen el mantenimiento preventivo automotriz cuando se debe porque su auto funciona bien pero a la larga estos errores te cobraran con fuerza.
En este articulo te mostraremos los errores más comunes en el mantenimiento automotriz y como te pueden costar mucho dinero:
No alinear y balancear los neumáticos a tiempo. 

No cambiar los filtros del auto.
Manejar tu vehículo sobre calentado.
No cambiar el limpiaparabrisas

Manejar de  forma 

irresponsable

.
No esperes hasta el último momento para hacer el mantenimiento preventivo automotriz, lee este articulo para que veas que fácil es evitar estos errores con tu automóvil y no te arrepientas más adelante.
5 errores en el mantenimiento automotriz que te costarán mucho dinero 
Como conductor tendemos a pensar que nuestro auto esta trabajando bien y no necesita que hagamos alguna actividad de mantenimiento preventivo automotriz pendiente, pero nada mas lejos de la realidad porque si no lo hacemos en algún momento el auto nos los cobrará.
No alinear y balancear los neumáticos a tiempo
Los neumáticos son la parte de tu auto que tiene contacto directo con el asfalto o la zona por la que transites, y si alguno de estos falla, inmediatamente te quedas varado.
Es fundamental tenerlos en buen estado no sólo para garantizar la movilidad de tu auto, sino para procurar tu seguridad con un excelente agarre y respuesta cuando conduces. 
Uno de los principales errores en el mantenimiento preventivo automotriz es olvidar y descuidar la alineación y balanceo de los neumáticos y la revisión de la presión rutinaria, lo que resulta en neumáticos que se desgastan antes de tiempo y tienes que cambiarlos!
Mantente alerta con el mantenimiento de tus neumáticos y nunca olvides tener un repuesto a la mano, y así ahorraras mucho dinero y malos ratos. 
No reemplazar los filtros del automóvil
Algo sumamente sencillo, rápido y económico de hacer, pero cuando no es puesto en práctica puede desencadenar daños muy graves ¿sabías que si tu vehículo circula un minuto sin aceite todo el motor se avería por completo? Imagina todo el dinero que te costaría una reparación como esa solo por no cambiar el filtro de aceite.
Debes estar pendiente de reemplazar no solo el filtro de aceite del motor sino también otros filtros importantes como el filtro de aire, el filtro del habitáculo y el filtro de combustible, si no lo haces a tiempo disminuye la vida útil de muchos de los componentes de tu auto.
Manejar el vehículo sobrecalentado
Cuando un auto se sobrecalienta es una clara y definitiva señal de que algo anda mal, y realmente no deberías  circular en tu auto si  quieres protegerlo de un daño mayor. ¿Algunos de los daños que ocasiona conducir un auto sobrecalentado?
Explosión de mangueras: las elevadas temperaturas provocan que el refrigerante del motor hierva, se expanda y puedan exploten algunas mangueras.
Deformar tapas de cilindros del motor: uno de los casos más graves, porque genera que el refrigerante del motor se mezcle con el aceite y por supuesto tu auto no tolera esto y el daño será grande, por no mencionar el precio que deberás pagar para que lo reparen.
Por lo tanto no cometas este error y detén tu auto de inmediato si ves que sube la temperatura del motor ya que definitivamente algo anda mal.
No cambiar la escobilla limpiaparabrisas
Visión borrosa, parabrisas rayado y averiado… No es lo mejor para una conducción segura y un auto en buen estado ¿cierto? Por esto es esencial que reemplaces tus escobillas limpiaparabrisas con regularidad, estos no solo te permitirá que tengas una visión más clara, sino que prevendrá daños graves en el parabrisas.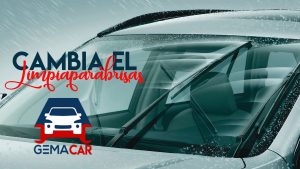 No pongas en riesgo tu seguridad y la de los tuyos; apuesta por lo seguro y cambia el limpia parabrisas de forma regular. 
Sale
Bestseller No. 1
Rain-X 5079281-2 Latitude 2-In-1 Water Repellent Wiper Blades, 26 Inch Windshield Wipers (Pack Of 1), Automotive Replacement Windshield Wiper Blades With Patented Rain-X Water Repellency Formula
Patented Water Repellent Formula - This 2-In-1 Wiper Blade Plus Rain Repellent Applies Patented Rain X Water Repellent Directly To Your Windshield, Both Clearing And Repelling The Elements
Superior Driving Visibility And Safety - Watch Water Magically Bead Up And Roll Off Your Windshield While You Drive, Providing You With Superior All-Weather Driving Visibility, Safety, And Comfort
Easy Installation And Universal Fit - The Rain-X Universal Adapter Is Easy To Use And Fits 96% Of Vehicles. Scan The QR Code On The Back Of The Package For Installation Videos
Advanced Beam Wiper Blade Technology - Provides Uniform Pressure Points Along The Length Of The Blade, Allowing It To Hug The Curvature Of The Windshield For A Smooth, Clean Wipe
Ultimate All-Weather Performance - Designed To Clear Your Windshield In Extreme Weather Conditions, Such As Ice, Snow, And Sleet Delivering Longer-Lasting, Superior Wipe Performance
Bestseller No. 2
Bestseller No. 3
TRICO Gold® 22 Inch Pack of 2 Automotive Replacement Windshield Wiper Blades for My Car (18-2222), Easy DIY Install & Superior Road Visibility
Easy Installation: This 22 Inch Wiper Blade Pair Is Easy To Install For A Quick Diy Wiper Blade Replacement. These Blades Conform Snugly Onto The Curves Of The Windshield For A Superior Fit. Instructions Included
Clean, Crisp And Clear: Experience An Ultra Clean And A Streak Free Windshield With Trico Windshield Wipers 22 Inch. These Automotive Replacement Wipers Can Withstand Rain, Wind, Snow, Mud, Dust, Or Any Other Debris That Might Hamper Your Windshield'S Visibility
Optimal Visibility: Sleek Aerodynamic Design Withstand Tough Winds And Decreases Wind Lift For The Utmost Visibility During Driving. Driver Windshield Wipers Also Reduce Snow Clogging For A Clear And Drier View
VEHICLE APPLICATIONS:1999-2022 Chevrolet Silverado 1500; 2000-2022 Chevrolet Tahoe; 1997-2022 Ford F-150; 2009-2022 Ford F-250 Super Duty; 1999-2022 GMC Sierra 1500; 2011-2018 Ram 1500; 2008-2022 Dodge Challenger; 2009-2010 Dodge Ram 1500; 2002-2022 Cadillac Escalade
ADITIONAL APPLICATIONS: 1997-2005 Buick Century; 1997-2006 Chrysler Sebring; 1990-2011 Lincoln Town Car; 1991-2011 Mercury Grand Marquis; 1997-2008 Pontiac Grand Prix; 2006-2013 Land Rover Range Rover Sport; 1998-2004 Mercedes-Benz SLK230
Sale
Bestseller No. 4
Rain-X 830126 Silicone Endura Wiper Blades, 26 Inch Windshield Wipers (Pack of 1), Automotive Replacement Windshield Wiper Blades With Two Times Longer-Lasting Resilient Silicone Rubber Squeegee
Resilient Silicone Rubber - The Rain-X Silicone Endura Squeegee Is Proven To Last Two Times Longer Than Traditional Natural Rubber Squeegees, Based On Third-Party Testing
Superior Wipe Quality - Consistent All-Weather Performance In The Most Extreme Temperatures And Inclement Weather Conditions, Tested To -20°F And +194°F
Advanced Beam Wiper Blade Technology - Provides Uniform Pressure Points Along The Length Of The Blade, Allowing It To Hug The Curvature Of The Windshield For A Smooth, Clean Wipe To Prevent Streaking
Will Not Dry Out And Crack - Features Proprietary Climate Defense Technology, Providing Protection From Long-Term Exposure to Harsh Environmental Conditions
Easy Installation And Universal Fit - Uniclick Adapter System Is Easy To Use And Allows For Quick And Secure Installation. Scan The QR Code On The Back Of The Package For Installation Videos
Sale
Bestseller No. 5
Rain-X RX30226 WeatherBeater All-Season OEM Quality Conventional Windshield Wiper Blade - 26" (Pack of 1)
The original Rain-X Weatherbeater wiper blade! For over 15 years, this traditional wiper blade is still known and trusted for its quality, durability and value.
The galvanized steel frame prevents rust and corrosion while providing strength and durability. Quick and easy to install with pre-installed small J-hook adapter and contains multi-adapter for side pin, large J-hook and bayonet wiper blade arms.
Natural rubber squeegee resists cracking, splitting and tearing caused by heat, cold, windshield wiper fluid and salt
International products have separate terms, are sold from abroad and may differ from local products, including fit, age ratings, and language of product, labeling or instructions.
Bestseller No. 6
Rain-X 820147 WeatherBeater Wiper Blades, 26" and 16" Windshield Wipers (Pack Of 2), Automotive Replacement Windshield Wiper Blades That Meet Or Exceed OEM Quality And Durability Standards
18 Years Of Trusted Quality - High-quality Conventional Wiper Blades That Have Stood The Test Of Time, Meeting Or Exceeding All Original Equipment Manufacturers' Standards For Quality And Durability.
Ease Of Installation - Comes Equipped With A Pre-installed J-hook Adapter For Easy Installation On Most Vehicles And Contains A Multi-adapter For Fitting Additional Wiper Blade Arm Types.
Improved Driving Visibility And Safety - Multiple Pressure Points And Embedded Friction Reducers Enable Even Pressure Distribution Across The Length Of The Blade Helping To Deliver A Clean Wipe.
All Natural Rubber Squeegee - Resists Cracking, Splitting, And Tearing Caused By Various Hot And Cold Weather Conditions, Windshield Wiper Fluid, And Road Salt.
Traditional Blade Structure - Built With A Galvanized Steel Frame That Provides Long-Lasting Strength And Durability And Prevents Rust And Corrosion.
Sale
Bestseller No. 7
Bestseller No. 8
HEETECO 22" + 22" 3-HE Wiper Blades,Premium All-Seasons Durable Stable And Quiet OEM Quality J&U hook Front Windshield Wipers (Pack of 2)
More Longer Service Life:All weather performance and guaranteed for 6 months
Suitable for all kinds of weather:HEETECO wipers even under extreme weather conditions, wiper blades keep the rain, snow, and fog from hindering your view
Clearer Vision, Make Driving Safety:Dual precision-tensioned steel springs, coupled with an asymmetrical wind spoiler, deliver uniform pressure distribution and better windshield contact
Mininum Noise and More quiet:HEETECO wipers use specially treated natural rubber to help reduce noise and friction as much as possible
Easy to Install:Quick And easy Install at home in minutes
Bestseller No. 9
Bestseller No. 10
BOSCH Clear Advantage 26CA Beam Wiper Blade - 26" (Single)
Bosch Clear Advantage Wiper Blades Feature A Patented Beam Design That Reduces Exposed Metal, Resisting Ice And Snow Build-Up For All-Weather Performance
Graphite Treated, Natural Rubber Wiping Edge Reduces Friction For A Quiet And Smooth Wipe In All Seasons
Easy Installation With The 'Click-On' Adapter System That Fits Pin Arm (4.8Mm/6.35Mm), Hook Arm (9X3Mm/9X4Mm), Side Lock (22Mm), Pinch Tab, Top Lock (16Mm/19Mm), And Bmw Top Lock Wiper Arms
Aerodynamic Wind Spoiler Improves Airflow While Creating Additional Downforce To Hold Blade Firmly Against Windshield, Preventing Blade Lift-Off
Conducir siendo irresponsable
Una de las conductas más irresponsables, que peores consecuencias ha generado y es la más común: manejar ebrio. Conductores ebrios son responsables de grandes tragedias a nivel mundial, no solo dañan sus autos, sino la pérdida de seres humanos e incluso de sus propias familias.
Es esencial que recuerdes que "si bebes no manejes"; protege tu auto, tu vida, la de tus seres queridos y los transeúntes.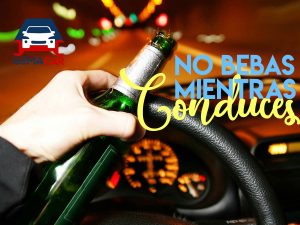 Además, para procurar el cuidado de tu auto es fundamental que no mantengas malos hábitos al conducir como frenar bruscamente, tomar vueltas agudas y acelerar fuertemente, entre otros. etc.
App para mantenimiento automotriz que evitará que comentas errores!
Gemacar es una app gratuita que te ayudará con el cuidado de tu auto, puedes tenerla en tu smartphone o tablet ¿Cómo? está disponible en Android y IOS.  También la puedes descargar desde aquí👉 Gemacar
Con Gemacar recibirás los recordatorios de mantenimiento y además puedes llevar tu propio registro sin necesidad de tener notas dentro del vehículo. Eso no es todo, también tienes un directorio de talleres incluido para que lleves tu auto y ¿Sabes que es lo mejor? Es gratis😱😱
Si te gustó nuestra información y la encuentras útil para ti o amigos, no olvides compartirla y registrarte con tu email para que te informemos de nuestro próximo articulo. 
Summary
Article Name
Mantenimiento automotriz [5 errores que no debes cometer]
Description
Muchos conductores no hacen el mantenimiento preventivo automotriz cuando se debe porque su auto funciona bien pero a la larga estos errores te cobraran con fuerza. Conoce cuales son estos graves errores para evitarlos!
Author
Publisher Name
Publisher Logo